Brexit talks: What is the 'backstop to the backstop'?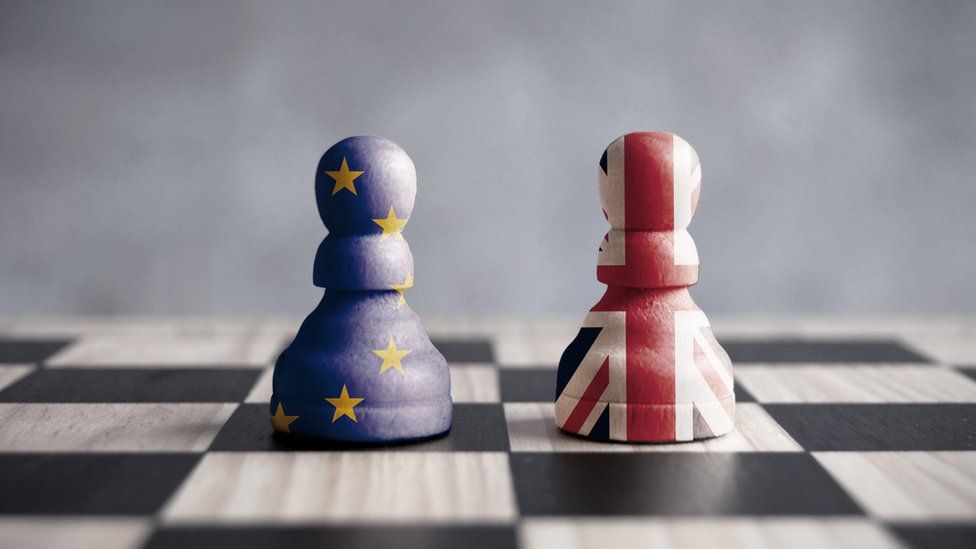 Now a new phrase has emerged: "the backstop to the backstop".
What does 'backstop to the backstop' mean?
Both would prefer to solve the border issue through an overarching economic and security deal.
However the UK's current red lines, which include leaving the customs union and the single market, make that very difficult.
The backstop solution is a safety net - an arrangement that will apply to the Irish border if a wider deal or technological solution cannot keep it as frictionless as it is today.
The UK government has so far proposed a backstop which would effectively keep the whole of the UK in the EU customs union for a limited period.
The key word here is "limited" - Brexit supporters do not want to be indefinitely locked into the EU customs system.
The EU has proposed a backstop that would mean Northern Ireland staying in the EU customs union, large parts of the single market and the EU VAT system.
Its chief negotiator, Michel Barnier, has continually emphasised that this backstop can only apply to Northern Ireland.
He said he wanted to "de-dramatise" the issue and suggested that inspections of goods did not necessarily have to take place at Irish sea ports or airports.
"We are clarifying which goods arriving in Northern Ireland from the rest of the UK would need to be checked and where, when and by whom these checks could be performed," he added.
There are indications that the EU has been coming round to a backstop which would involve an all UK customs arrangement.
But the EU is adamant that there cannot be a time limit - any backstop must apply "unless and until" it is no longer needed.
So if a proposal for a time-limited, all-UK backstop formed part of an agreement there would also need to be something in place in case the issue was not sorted out by the time limit.
That "something" is the original EU backstop proposal which would apply only to Northern Ireland.
A backstop to a backstop.