Paddy Ashdown: Ex-Lib Dem leader 'remembered NI roots'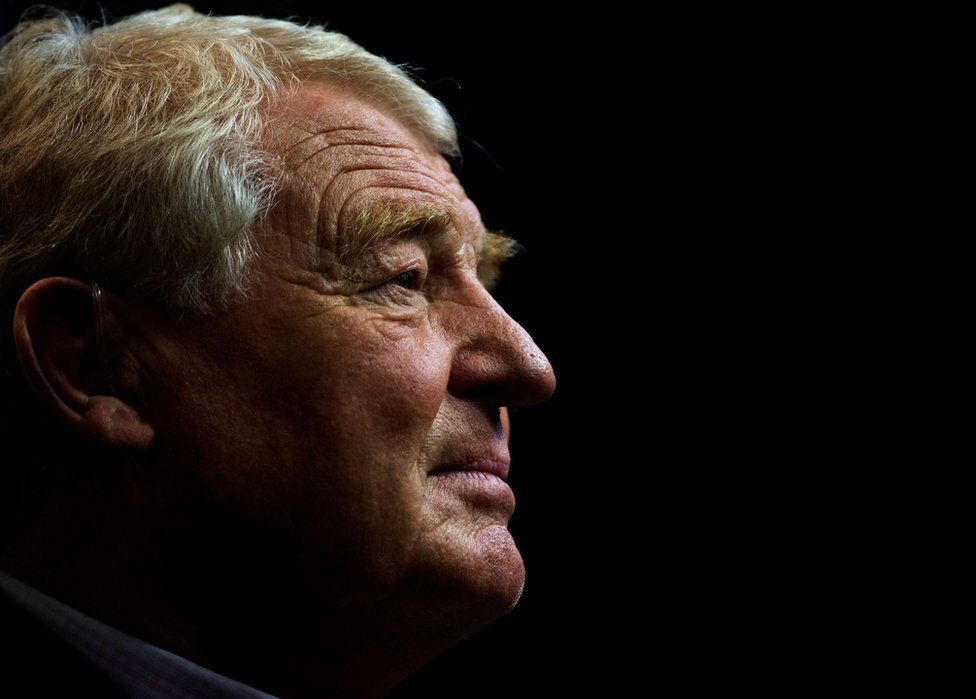 Former Liberal Democrats leader Paddy Ashdown "kept Northern Ireland in his memory all his life" after growing up in County Down, David Ford has said.
Lord Ashdown died on Saturday aged 77 after a short illness.
He was born in India but lived in Comber and Donaghadee as a child.
Mr Ford, a former leader of the Alliance Party - the Lib Dems' sister party in Northern Ireland - said Lord Ashdown "never forgot" his roots.
He was the Lib Dems' longest-serving leader, having been at the party's helm for 11 years before standing down in 1999.
'Proud to be Northern Irish'
He was born into an Irish family in 1941 and the Irish nationalist leader Daniel O'Connell was among his ancestors.
Lord Ashdown's father was an Irish-born British Army colonel in India.
When his father retired he moved the family to a pig farm in Comber.
Later, Lord Ashdown served with the Royal Marines as a commando, spending the last years of his military career in Northern Ireland.
Mr Ford, who knew Lord Ashdown through the ties between their parties, recalled one occasion when he spent time with Lord Ashdown.
"I can remember one day when I had the pleasure of flying in a helicopter past the house in Comber he was brought up in," said Mr Ford.
"He was as excited as a small boy to look down on that.
"He certainly gave many good memories to some of us for his involvement in Northern Ireland.
"As a Northern Irishman who played a role in different parts of the world, he never forgot where his roots were."
'Irrepressible character'
Mr Ford said that while Lord Ashdown was not involved in the "frontline efforts" that led to the Good Friday peace agreement in Northern Ireland in 1998, he was "bringing the knowledge he had to bear in the background in Westminster to help that progress".
"Whilst he was leader of the Liberal Democrats he remained the spokesperson on Northern Ireland himself - that showed the level of interest he had," added Mr Ford.
Another former Alliance Party leader Lord Alderdice said that Lord Ashdown's death was a "big loss".
"An irrepressible character of whom I have so many happy and amusing memories, and to whom I owe such a lot," he added.
"But for now I am just deeply sad."