Stormont: What is it and why did power-sharing collapse in Northern Ireland?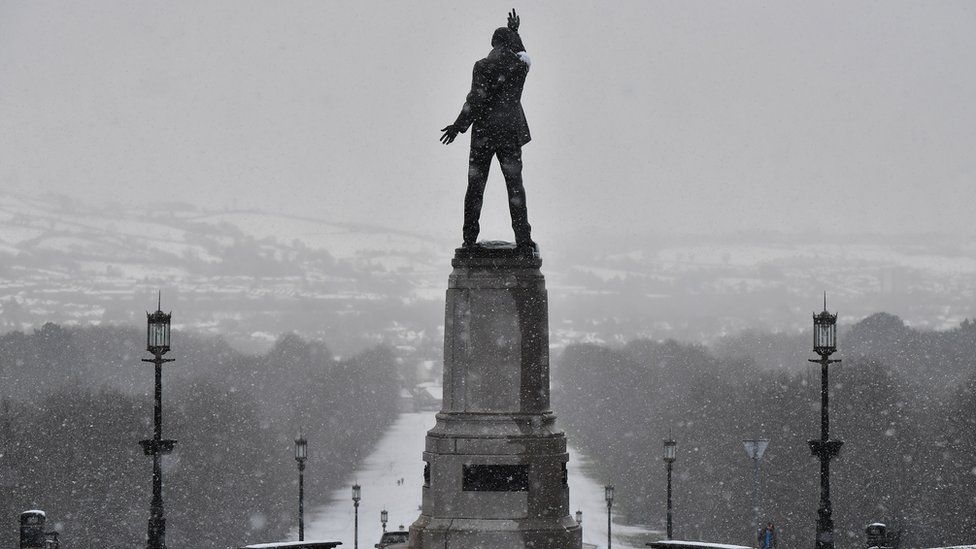 Power-sharing at Stormont could be restored, after a draft deal was backed by Northern Ireland's two major parties.
Previous talks aimed at finding a solution failed, leaving Northern Ireland without a devolved government for the last three years.
But what exactly is Stormont and what caused it to collapse in the first place?
Stormont is the commonly used name to refer to the Northern Ireland Assembly, which is based in the Stormont Estate, in east Belfast.
The assembly is where political business relating to Northern Ireland takes place, with laws made and scrutinised by 90 elected representatives.
Stormont uses a system of government known as power-sharing. This has allowed nationalist and unionist political parties to share power together for the first time in an executive (or government), alongside a legislative chamber made up of assembly members which proposes and scrutinises laws.
Nationalists favour unity with the Republic of Ireland, while unionists want Northern Ireland to remain part of the UK.
When it is sitting, Stormont exercises powers over most matters, including the economy, education, health, policing and justice, and agriculture.
But certain areas - including international relations and defence - remain reserved for the UK government in London.
Why has it been suspended for so long?
Stormont collapsed in January 2017 when the two biggest parties - the Democratic Unionist Party (DUP) and nationalist party Sinn Féin - split in a bitter row over the DUP's handling of a green energy scandal.
Since then, the Northern Ireland Assembly has been suspended.
The parties clashed after Sinn Féin said it would not go back into an executive (or power-sharing arrangement) with the DUP, unless legislation for an Irish language act was implemented.
The Irish language has divided opinion because it is seen as important to many nationalists, some unionists and others as a symbol of identity.
But political unionism rejected previous attempts by nationalist parties to introduce legislation in the assembly, prior to its collapse in 2017, and has resisted calls for it to happen in order for Stormont to be restored.
In February 2018, it appeared a deal was about to be brokered - but it collapsed at the last moment, as the DUP and Sinn Féin disagreed on the proposed agreement text.
Who has been running Northern Ireland in the meantime?
Without executive ministers in place to take decisions and be held accountable, it has fallen to Stormont's civil servants to hold the fort.
Civil servants are people who administer and implement policy, which means their powers are limited.
They have been able to keep Northern Ireland's public services ticking over but have been reluctant to take decisions they feel are out of their remit, meaning many important issues have been stalled.
Both the DUP and Sinn Féin have accepted the deal, paving the way for power sharing to be restored.
The deal came only a matter of days before Northern Ireland Secretary Julian Smith would have been legally obliged to call a fresh assembly election.