Lib Dem rebel urges charity VAT recompense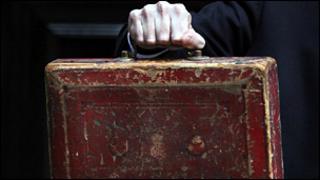 A Lib Dem MP who rebelled over the planned VAT rise has urged ministers to help charities hit by the move.
Bob Russell, MP for Colchester, voted against the coalition's proposed January VAT rise to 20% in Tuesday's Commons debate on the Finance Bill.
At prime minister's questions, he urged David Cameron to reimburse charities who will have to pay extra sums.
The coalition won all VAT-related votes but key Lib Dem backbenchers abstained in some of them or did not vote.
Former leader Charles Kennedy did not take part in any of the votes while his successor as leader Sir Menzies Campbell abstained on a number of opposition amendments.
The government saw off calls in Parliament to scrap the VAT rise or to delay it pending a review on its impact on certain groups but not without concerns being expressed by Lib Dem members.
The coalition won a vote on whether to approve the VAT rise by 321 votes to 246, a majority of 75.
But Mr Russell voted against the move and eight other Lib Dem MPs, including Andrew George, either abstained or did not vote at all.
Mr George and four other Lib Dem MPs tabled an amendment calling for the VAT rise to be limited to 0.5% - which would lift the rate to 18% - but this was not voted upon.
'Not responsible'
A separate Labour-tabled vote on exempting charities from the VAT rise was defeated by 321 votes to 243, with Sir Menzies Campbell among those abstaining.
Mr Russell, who also voted with the opposition in this division, urged additional protection for charities.
At PM's questions, he urged Mr Cameron to discuss with Treasury colleagues "how the increase in VAT those organisations have to pay can be refunded to them".
"Voluntary organisations and charities were not responsible for the banking crisis nor the financial crisis left by the last Labour government," he added.
In response, Mr Cameron said the government would "do everything we can" to help charities and voluntary bodies.
"One thing we should do is look at funding them on the same basis the government funds itself."
Ministers have said the VAT tax rise is "unavoidable" to reduce the deficit, predicted to total £155bn this year.
The move is controversial as the Conservatives said they had "no plans" to raise it during the election while the Lib Dems attacked the Tories, saying their plans would necessitate a "VAT bombshell".
But neither the Conservatives, Labour nor the Lib Dems ruled out raising VAT before the general election.