Two-week cancer guarantee to be retained by government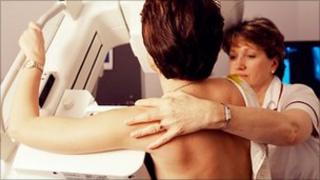 The government is to retain the guarantee that all cancer patients can see a specialist within two weeks, a senior minister has confirmed.
There has been uncertainty as to whether the pledge, introduced by Labour, would be kept as the coalition seeks to axe "unnecessary" NHS targets.
David Cameron has said two weeks is often too long for people to wait.
But Cabinet Office minister Francis Maude told BBC Question Time the cancer guarantee had "clinical validity".
Asked by shadow health secretary Andy Burnham what the government's position was on the issue, Mr Maude replied.
'Clinically justified'
"We are not getting rid of the two week cancer guarantee. We will keep [it] because that's a target with clear clinical validity."
Labour had accused Mr Cameron of "dodging the question" about the target's future at this week's prime ministers' questions after he appeared not to give it his unequivocal backing.
Speaking in Parliament earlier on Thursday, Commons leader Sir George Young indicated that it would be kept in place.
"The revision to the NHS Operating Framework in June removed targets on the NHS which were without clinical justification," he said.
"The cancer waiting time targets are clinically justified and have been retained."
Labour has insisted that the guarantee has saved peoples' lives since it was outlined as part of the 2000 NHS cancer plan.
According to research by the think tank, the King's Fund, last year 93% of patients waited less than two weeks to see a specialist after they were referred by a GP.