Sleeping in office is dangerous, MPs warned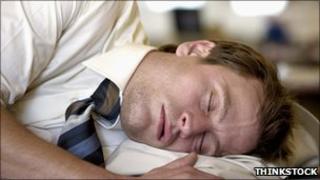 MPs have been told to stop sleeping in their offices in an effort to save on parliamentary expenses.
The clerk of the House of Commons, Malcolm Jack, has written to party chief whips to warn of the dangers of staying overnight.
He said it would make it harder for the emergency services to evacuate the building in the event of a fire.
Some MPs reportedly slept in their offices recently following late sittings in the Commons.
Such events have become more rare in the last few years as politicians have brought in more family-friendly hours, but some have said they need to bed down at work to reduce costs in the wake of changes to their expenses regime.
Mr Jack said Parliament has no overnight fire marshal cover, adding: "So, in the event of a fire in the quiet hours, we could not ensure building evacuation, nor could we tell search and rescue teams from the emergency services of anyone trapped in a building.
"Overnight sleeping in offices is not allowed... I would be grateful if you would re-iterate this point to all members in your party."