Iraq inquiry: Chilcot committee to visit Iraq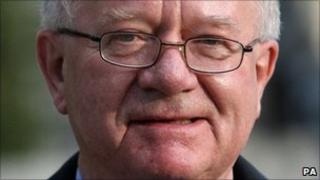 The committee conducting the official UK Iraq war inquiry has said it intends to visit Iraq later this year.
Chairman Sir John Chilcot said he wanted to hear "Iraqi perspectives" and see first-hand the "consequences" of UK involvement in the 2003 war.
After the final scheduled public hearing, Sir John said witnesses could be recalled if there were "conflicts or gaps" in the evidence.
He restated his intention to publish his report by the turn of the year.
After nearly seven months of public hearings, Sir John said the committee would begin to "integrate and analyse" the information it had receive as it began the process of writing the report.
The final report would be "full, thorough, evidence based and frank", he stressed.