Ed Miliband tops list of Labour hopefuls' donations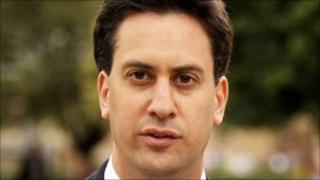 Ed Miliband raised more money in August than his brother David, according to Electoral Commission figures.
Ed Miliband, who got £100,000 from the union Unite, received a total of £152,501, about £20,000 more than David.
Fellow Labour leadership contender Andy Burnham raised £15,000 and Ed Balls £5,000.
The fifth contender, Diane Abbott, has yet to register any donations with the Electoral Commission.
David Miliband is still ahead in terms of the total amount of money raised. This latest figures bring his campaign's declared total so far to over £450,000.