Woolas defends election conduct at court hearing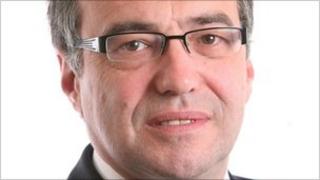 Ex-Labour minister Phil Woolas has defended his general election campaign while admitting one of his leaflets "sailed very close to the wind".
Mr Woolas has been giving evidence to a rarely convened election court, which could strip him of his Commons seat.
The MP's Lib Dem opponent in May's general election, Elwyn Watkins, has accused him of knowingly peddling lies about him in order to be re-elected.
Mr Woolas denied this, rejecting claims he mounted an "anything goes" strategy.
Mr Woolas' re-election as MP for Oldham East and Saddleworth is being challenged in the courts - the first such case for 99 years - with his opponent accusing him of stirring up racial tensions in an effort to hold onto the seat.
During a full day's cross-examination on Tuesday, the former immigration minister said he had behaved responsibly during the campaign which culminated in his 103-vote victory.
He was accused by barrister James Laddie of "peddling falsehoods" about his opponent's character and conduct and being so "desperate to retain the seat" that he "didn't care what was said, the deceit on the electorate, anything goes."
Mr Woolas remained defiant throughout, insisting it was legitimate to ask searching questions about how his opponent funded his campaign, the political company he kept and where he lived.
He acknowledged that he had "sailed very close to the wind" in issuing a leaflet which suggested the BBC's Newsnight programme had asked his opponent a series of questions about his conduct.
The Newsnight broadcast focused just on the issue of how much Mr Watkins was paying his staff.
'Virulent campaign'
Mr Watkins has accused his opponent of implying that he was in league with extremist Muslims who wanted to kill the former minister.
Mr Woolas told the court he prided himself on his constituency work and helping to develop good community relations in an area that suffered race riots in 2005.
But he said he was targeted by extremists, including getting death threats, because of the nature of the constituency and his national profile as minister responsible for immigration issues.
Such targeting was to the political benefit of the Lib Dems, he stressed, and to not speak out on the issue was "tantamount to a political agreement".
"The Muslim extremist campaign against me was virulent and some of it was believed by people," he told the court.
But it emerged in court that a picture in one of the MP's election leaflets featuring Muslims waving placards demanding "death to those who insult Islam", and surrounded by references to local Muslims, was actually taken in London four years earlier.
Mr Woolas also admitted that despite publishing a leaflet featuring him as a target in a gun's crosshairs, and suggesting he could have been the subject of a local death threat from a group with links to his Lib Dem opponent, he had declined local police protection.
For May's election result to be declared void, Mr Watkins has to prove that Labour's election literature was knowingly wrong.
Mr Woolas will face further questioning on Wednesday, with the case expected to continue until the end of the week.