Economy risks were exaggerated, says Nobel prize winner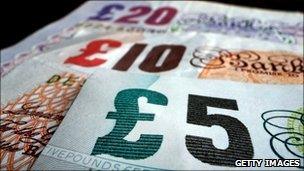 The UK's latest Nobel Prize-winning economist has said George Osborne exaggerated the risk of a debt crisis such as that which affected Greece.
Professor Christopher Pissarides said last week's swingeing cuts package announced by the chancellor was taking "unnecessary risks" with the economy.
Mr Osborne has said drastic action was necessary to avoid a Greek-style collapse in investor confidence.
But Professor Pissarides told the Sunday Mirror the risks were "minimal".
He said: "It is important to avoid this 'sovereign risk'. But in my view Britain is a long way from such a threat, and the chancellor has exaggerated the sovereign risks that are threatening the country."
Professor Pissarides said the current weakness of the UK economy should have been of more concern for the chancellor.
"Unemployment is high and job vacancies few. By taking the action that the chancellor outlined in his statement, this situation might well become worse," he said.
"These risks were not necessary at this point. He could have outlined a clear deficit-reduction plan over the next five years, postponing more of the cuts, until recovery became less fragile. The 'sovereign risk' would have been minimal."
He added: "Overall, the chancellor is putting the economy through some unnecessary risks because of his fear of sovereign risk, which does not appear justified."
Related Internet Links
The BBC is not responsible for the content of external sites.