Work and pensions staff mistakes 'cost £1.1bn'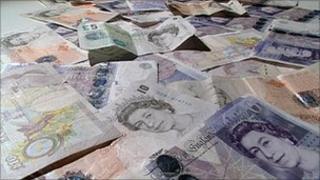 Errors made by staff at the Department for Work and Pensions (DWP) resulted in benefits over-payments of £1.1bn last year, according to official estimates.
The National Audit Office said there were also underpayments of £500m during 2009/10 because of poor administration.
National Audit Office head Amyas Morse said it was "frustrating" there had not been more progress in cutting mistakes.
It also estimates over-payments of £1bn were made last year due to fraud. The DWP paid out £148bn in total.
'Targeted'
Mr Morse said: "The department is clearly committed to reducing the cost of administrative error and it is frustrating that there has been no discernible reduction since 2007.
"Progress will depend on developing a better understanding of the costs and benefits of different interventions, so that they can be targeted more effectively and are able to achieve a significant reduction in the cost of administrative error."
In 2007 the DWP published a strategy for improving quality and reducing errors in the benefits system.
But the National Audit Office said over-payments made in 2009-10 equated to 0.7% of total benefit payments, the same as in 2007.
Underpayments as a proportion of expenditure changed from 0.4% to 0.3%.
However, the National Audit Office said this may "simply be due to the sampling process used - it is not sufficient to show any trend".