Peter Stringfellow seeks to repay winter fuel allowance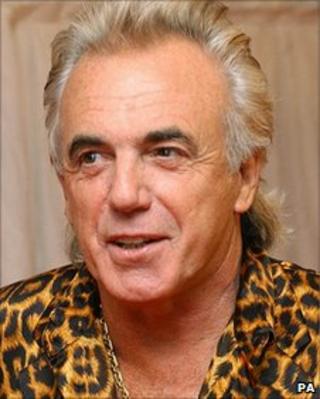 Peter Stringfellow has written to ministers to ask to repay his winter fuel allowance, saying the money is "totally unnecessary" to him.
The millionaire night club owner said he did not feel entitled to receive the money, paid to all those over 60, given the UK's current "financial hardships".
He said people who did not need the payment ought to be able to opt out.
The government has said it will protect the tax-free payment, worth up to £400, amid wide-ranging budget cuts.
Mr Stringfellow said he had written to Work and Pensions Secretary Iain Duncan Smith to raise concerns that he had received the allowance - paid automatically to those eligible - for 10 years.
"It is my opinion that giving people of my standing this generous payment is totally unnecessary," he said.
"I am quite aware that there are thousands of people who need such payments and are very thankful for it.
"People like myself, whilst we appreciate the sentiment and goodwill, surely feel that this is an unnecessary payment, certainly while the country is facing such financial hardships."
He said people should have the option not to accept the money if they did not want to.
Unless the matter was resolved within the month, he said he would donate 10 years' worth of payments to the Help For Heroes charity.
More than 12.5 million people received one-off tax-free payments last year towards their winter heating, varying in amounts from £125 to £400 depending on their age and circumstances.
The Department for Work and Pensions said "anyone can return their winter fuel payment at any time by simply getting in touch with the department".
National Energy Action say about 5.5 million households in the UK are living in fuel poverty, spending more than 10% of their income on energy.