National ID card register to be destroyed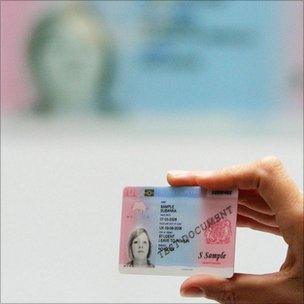 All traces of the UK ID card register are to be incinerated, following the destruction of the remaining computers holding personal details.
The 500 hard drives containing information about 15,000 Britons were fed into an industrial shredder.
Home Office minister Damian Green, who saw their destruction, said it was "a first step in restoring our freedoms".
The coalition pledged to scrap ID cards, introduced by Labour, within 100 days of taking office last May.
Home Secretary Theresa May later ordered that the equipment holding the data should be physically destroyed, rather than simply wiped clean.
Personal details stored on the hardware included the cardholders' name, date and place of birth, address, signature, fingerprints if given, photograph, national insurance number, nationality and immigration status.
About 15,000 people had voluntarily paid £30 for the card and to put their details onto the register. The holders, mostly living in the Manchester area where the scheme was being trialled, were not given a refund.
The Home Office said the shredded disc remains would be incinerated soon.
Mr Green said: "Laying ID cards to rest demonstrates the government's commitment to scale back the power of the state and restore civil liberties."
Deputy Prime Minister Nick Clegg said: "I have always called in the strongest terms for the national identity register to be scrapped, and it was one of the first things the coalition pledged to do.
"I am delighted that Damian has today laid it to rest once and for all."
Related Internet Links
The BBC is not responsible for the content of external sites.