Nine candidates to fight Barnsley Central by-election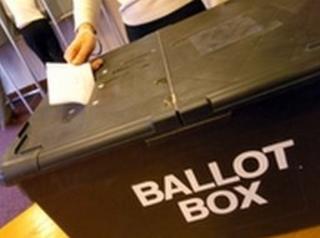 Nine candidates will contest the Barnsley Central by-election, it has been confirmed.
The 3 March poll was called after former Labour MP Eric Illsley resigned.
Illsley was sentenced to 12 months in jail after pleading guilty to falsely claiming £14,000 in expenses.
At the general election Labour held the seat with a majority of just over 11,000 and 47% of the vote. The Liberal Democrats were in second place, just six votes ahead of the Conservatives.
The BNP polled 8.9% of the vote in May 2010, making it one of their most successful performances of the general election.
Nominations for the seat closed on 16 February. The full list of candidates in alphabetical order is:
Dominic Carman (Liberal Democrats)
Jane Collins (UK Independence Party)
Enis Dalton (British National Party)
James Hockney (Conservative)
Howling Laud Hope (Monster Raving Loony Party)
Kevin Riddiough (English Democrats)
Michael Val Davies (Independent)