Lords reject government bid to bin Youth Justice Board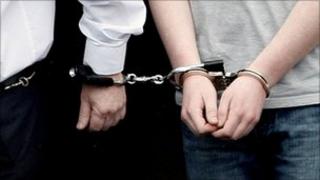 The government has been defeated in a vote in the House of Lords over plans to abolish the Youth Justice Board.
By a majority of 63, peers backed an amendment to the Public Bodies Bill urging ministers to remove the body from a list of those to be abolished.
Those backing the move included former Lord Chief Justice Lord Woolf and ex-Tory Cabinet minister Lord Newton.
Ministers said the quango had achieved its objectives and local initiatives should be prioritised in future.
MPs have yet to debate the Public Bodies Bill and could overturn the decision when they do so.
The proposed legislation would give ministers the power to abolish 192 quangos, including the Youth Justice Board, and merge 118 more.
'Sacrilege'
Peers from all parties supported an amendment, tabled by Labour peer Lord Warner and former Chief of Prisons Lord Ramsbotham, urging the Youth Justice Board to be saved from closure and for its powers not to be transferred to the Ministry of Justice.
Lord Warner, a former chair of the Youth Justice Board, said rates of youth offending in England and Wales were falling as was the number of young people going into custody.
Lord Woolf said he would be extremely disappointed if proposals to disband the body - set up in 1997 to oversee the youth justice system and ensure under-18s in custody were kept in safe conditions - went ahead.
"This was an initiative that managed to change the whole approach towards a part of the criminal justice system - and probably one of the most difficult and important parts of the system - in a way which gave new hope to all those concerned for our justice system," he said.
"It would be real sacrilege if we took out of the criminal justice system something that works, whatever the motives that are put forward, and introduced something that has not worked and has not been tried."
'Build on achievements'
Lord Newton said there was wide agreement that youth justice was a "mess" before 1997 and the organisation had improved matters.
"What is the case for believing that it will stay better if it goes back pretty much to where it came from in the first place?" he asked peers.
For the government, Lib Dem Justice Minister Lord McNally said there was a "real benefit" in ministers assuming overall strategic leadership over youth justice.
"We do not intend to dismantle the youth justice system," he told peers. "We intend to build on what has been achieved over the last 10 years.
"By these new arrangements, we keep the best of the localism of the youth justice system and encourage further local authority initiatives and local authority co-operation."
Ministers promised a "bonfire of the quangos" after the coalition was elected, saying many were wasteful, unfocused and that their functions could be better performed by ministers.
But opposition to the plans has led to the reprieve of nearly 20 quangos and forced ministers to drop proposals to abolish 150 more without parliamentary approval.