Analysis: No quick cabinet return for David Laws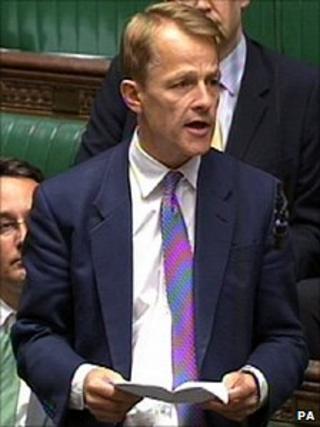 David Law's cabinet career may have been one of the shortest in history, but his departure from the heart of government has been missed by both sides of the coalition.
Held in high regard, he was considered a leading talent in his party.
Hence his central negotiating role in the coalition talks between the Liberal Democrats and the Tories after the general election.
As part of the "Orange Book" economically right-leaning wing of the Liberal Democrats, Mr Laws enjoyed a close working relationship with Nick Clegg in terms of thinking on party policy and positioning.
Before becoming an MP he had had a successful career in the City.
Possessing a forensic interest and understanding of economics, it was no surprise when he was made George Osborne's number Two as Chief Secretary to the Treasury.
But after just 17 days it was over when the Daily Telegraph revealed he had been wrongly claiming taxpayers' money to pay rent to James Lundie - a man he was having a relationship with.
David Laws repaid £50,000 and referred himself to Parliament's standards commissioner insisting he had been trying to protect his privacy.
A year on, he has been found guilty of several "serious breaches of the rules."
Parliament's watchdog said that Mr Laws' desire for secrecy led him to act in a way which was not compatible with the standards expected of an MP but it did accept the privacy argument.
The punishment meted out by the committee of MPs - an apology to the House, which was expected, and a seven-day suspension has triggered a robust defence from senior Lib Dems.
While they accept that Mr Laws was wrong, they say the suspension punishment is too severe.
Lord Ashdown, the former party leader, said Mr Laws profited not a penny from his claims and the Conservative cabinet minister Michael Gove has revealingly said that someone of his talents should be able to return to high office.
Even a number of Labour MPs have been supportive.
What should be noted is that Mr Laws never totally disappeared from high level politics - it was an open secret that, despite resigning his position, he was in close contact with senior members of the government and was still advising the coalition.
But many will say he is guilty and does not deserve an early return to government.
That will be respected for now but what happens next year is a different matter.
Do not rule out a return for Mr Laws in a 2012 reshuffle or the possibility of him taking up a high profile role in public life outside government.