Government pledges cash for Arab nations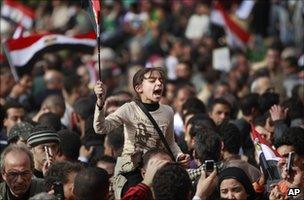 The British government is to pledge to spend £110 million over the next four years to encourage the political and economic development of countries in North Africa and the Middle East.
The money is an increase in the £5m funds for the UK's "Arab Partnership" which was announced by the foreign secretary in February. It will pay for UK assistance to encourage political participation, the rule of law, anti corruption measures, youth employability and the development of the private sector.
The funds will come out of the existing Department for International Development budget and forms Britain's contribution to calls for the G8 to do all it can to encourage the so-called Arab Spring.
Speaking at the G8 summit in France the Prime Minister said:
"What I'd say to everybody about the issue of overseas aid and the money that will be pledged at this summit is that there is a real case for saying, 'If we can secure greater democracy and freedom in countries like Egypt and Tunisia, that is good for us back at home.'
"That will mean less extremism, it will mean more peace and prosperity, and it will mean there won't be the pressures of immigration that we might otherwise face to our own country.
"Britain does have a role in the world working with allies to try and secure greater peace, greater prosperity, greater trade, greater democracy, and those things aren't just good for the countries we are talking about - Tunisia, Egypt, Libya - they are good for Europe, they are good for us in the UK.
"That's why what we're talking about today and tomorrow here in Deauville at the G8 really matters."