Overhaul for UK anti-poverty firm after pay criticism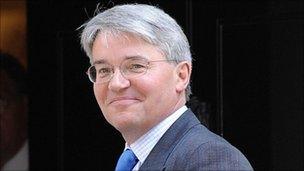 A government-owned anti-poverty firm which was criticised for paying excessive salaries is to be overhauled.
Ministers launched a review of the Commonwealth Development Corporation (CDC) last year amid concerns about the emphasis of its work around the world.
Tuesday's report concludes CDC must focus on development goals rather than getting the best investment returns and executive pay must be "appropriate".
Overseas Aid Secretary Andrew Mitchell said CDC must be "more transparent".
The company, which is owned but not run by the Department for International Development (DfID), uses private equity funds to plough money into poorer countries to help alleviate poverty by promoting economic development.
But its work and internal governance were criticised amid reports that its chief executive had been paid £970,000 in 2007 and staff had made lavish expenses claims.
The Public Accounts Committee said there was ineffective oversight of the organisation and DfID should take a much more hands-on role, while the International Development Committee said its impact was "insufficient" and it should focus on investments that directly benefited the poorer.
The company is currently recruiting a new chief executive after Richard Laing announced his retirement in March.
Although it will be up to CDC's board to decide what his successor should be paid, ministers - who have said past salaries were "inflated " - must approve CDC's wider remuneration "framework".
Tuesday's review sets down guidelines that CDC must follow, saying pay and bonuses must be brought down to "appropriate" levels while still sufficient to "attract, motivate and retain" staff.
As part of a new business plan, CDC will be limited to investing in the poorest countries in sub-Saharan Africa and south Asia, although it will be able to invest money directly in businesses most in need of capital for the first time.
In future, CDC's performance will be measured against development criteria, such as how many jobs are created or schools built, rather than financial returns, and it will be expected to publish more details of its investment criteria and other organisations it works with.
"CDC will be better able to drive investment into areas currently starved of capital," Mr Mitchell said.
"It will become more nimble, flexible and transparent, able to influence and control the impact of their capital and measure its success in reducing poverty, not simply in turning a corporate profit."
In a statement, CDC said the changes would enable it to become more "versatile and pioneering".
Foreign aid spending has become politically controversial with several Tory MPs questioning the decision to increase its budget at a time when most UK departments are seeing far-reaching cuts.
David Cameron launched a passionate defence of the UK's approach on Friday, saying it was both morally right and in the country's self-interest to help the poorest, and criticised other G8 countries for failing to deliver on previous commitments on aid.
Amid pressure on public funding, Mr Mitchell said the private sector had a much bigger role to play in helping the UK meet its aid objectives, such as improving delivery of healthcare, schooling and other basic infrastructure.
"For too long, not enough has been done to tap into the potential of the private sector as part of the UK's wider development efforts," he said.
"Aid alone will never be the answer - it is business, trade and enterprise that will stimulate the economic growth that will help people, communities and countries to lift themselves out of poverty."
The review of CDC and other initiatives would help "bring jobs, investment and opportunity to countries that desperately need it", he added.
Related Internet Links
The BBC is not responsible for the content of external sites.