Hot summers and winters of discontent?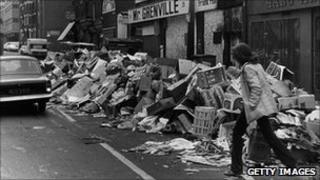 It's that time of year again. The time when journalists dust down their old predictions about long, hot summers and winters of discontent.
When I first became a journalist in the mid 80s I was asked to research a film on a new winter of discontent. I began work by checking out the last programme on the subject. It had predicted the death of the union movement.
That experience taught me to separate out public rhetoric and private reality.
This week three unions - the civil servants' union the PCS and two teaching unions the NUT and ATL - unveiled plans to get 750,000 of their members to walk out later this month in protest at pension cuts. Today the Chief Secretary to the Treasury Danny Alexander tells them that they'll only make things worse.
Behind the scenes, in contrast, ministers have been engaged in months of detailed negotiations which are described by sources on both sides as good and productive.
One veteran union insider told me that Francis Maude has spent longer talking to the TUC than any Tory minister since the Heath years in the early 70s.
The talks are about the detail of pension reform - whether to increase contributions or decrease benefits, whether to move to average instead of final salary pensions, how to phase in a move to a later retirement age etc.
Ministers know that workers who've tolerated pay freezes, job cuts and much besides may baulk at working longer and paying more for their pensions.
However, the unions also know that many in the private sector would love to have pensions as generous as those in the public sector and that it would prove much harder to get their members to go on extended strikes than occasional one day walkouts.
Thus, despite the rhetoric and the strikes planned for 30 June there is still behind the scenes an appetite for a deal to be done.