If you thought the phone-hacking row was all over...
Nick Robinson
Political editor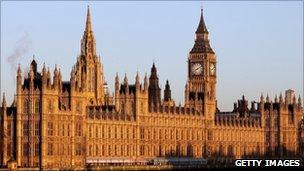 The Murdoch empire may have dropped its bid for BSkyB. The News of the World may have been closed. The police may have arrested eight people already and have more in their sights.
A judge-led inquiry into the behaviour of and relationships between the media, politicians and the police may have been set up. However, there is more, much more, to come.
News Corp must now decide whether to hold on to its other papers, its executives and its links with the Murdoch family.
Ofcom must decide whether, on the basis of what they already know, they will investigate whether News Corp is a "fit and proper" owner - and if it decides it isn't that could even cost News Corp its existing 39% stake in BSkyB.
The government must decide whether to change competition law to re-define who can own what in the media and to alter the way the "fit and proper" test works to cover organisations as well as individuals. The prime minister hinted in the Commons that they would.
Downing Street must start to publish details of which minister has met which media executive or proprietor. Labour will be under pressure to match whatever they do.
Team Cameron will be asked to publish an account of the checks that led to the appointment of Andy Coulson as director of communications and to explain why the prime minister was not told by his closest aides that Coulson had hired a criminal when he was editor of the News of the World.
All this as the police still have to inform more than 3,000 people that they were possible victims of hacking - each of whom may start legal proceedings or brief the media.
All this as an inquiry will begin with significant powers and a huge remit.
All this as Rupert Murdoch's enemies smell blood.
What about the politics of all this?
Ed Miliband has had a major victory. He will be desperate to keep this story going.
David Cameron has had a major scare. Until today he has looked under the spell of events rather than in control of them. He has, however, now done all of what has been asked of him.
The dangers for him, though, are far from over - although today's announcements may take some of the immediate pressure off him the questions about his appointment of Andy Coulson and his relationships with the Murdochs and their lieutenants will mean that life remains very uncomfortable.
The so-called Tory press will either be self absorbed (in the case of The Sun) or on the defensive (the Mail and Telegraph fear what regulatory regime may now be set up).
Parliament has, once again, been at the centre of this national debate.
The political classes will feel tonight that they have stood up to Rupert Murdoch and won - for now.