Justice ministry lists Freedom of Information Act 'flaws'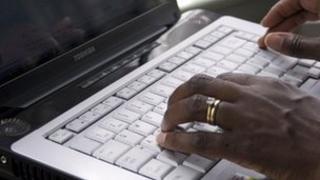 The Freedom of Information Act has done little to boost public participation in government and may have reduced trust, the Ministry of Justice has said.
In evidence to the Commons justice select committee, it said FOI had made authorities more open, but had not improved their decision making.
The MPs are considering whether the act - made law in 2005 - should be amended.
Some civil servants are calling for the imposition of fees to dissuade "vexatious" and "serial" requesters.
The FOI Act allows members of the public, companies, journalists and campaigners to request information from some 100,000 public bodies.
In its memorandum to the committee, the Ministry of Justice (MoJ) cited a survey - carried out on its behalf by pollsters Ipsos Mori - which questioned central government departments and other public authorities, such as the police, about FOI.
It found that most believed the act had led to greater transparency and accountability, but had mixed feelings about its wider benefits.
Some respondents thought it had increased public confidence in authorities, but others felt it may have instead increased suspicion because there was a feeling that not all of the available information was released.
According to the memorandum, "respondents spoke of the frustration of serial or vexatious requesters who, in their view, waste time and money by pushing their request through the internal review process and up to the Information Commissioner".
One of the aims of FOI was to improve standards of governance, but the MoJ said there was little evidence that aim had been achieved.
"Most officials agreed that the same issues would have been discussed and the same decisions reached had the FOIA not been in place," it said.
There was also little evidence the act had encouraged public engagement in government, said the memorandum, arguing that those making requests were usually those already engaged, such as campaigners, journalists and politicians.
The MoJ's survey found that many civil servants viewed requests from journalists and commercial companies as "a 'drain' on resources, with some respondents questioning whether it is fair to devote public resource to providing information for private companies and those 'looking for the next news story'".
In terms of trust, the MoJ said it may have fallen as a result of FOI producing "revelations of public waste or corruption".
Civil servants argued that the cost of dealing with requests did not "adequately reflect the total amount of time spent in practice in compiling the response", particularly the time spent redacting material to move any sensitive elements.
They suggested several changes, including introducing a small fee for all requests - repayable if successful - to dissuade serial requesters from submitting numerous requests, and cutting the maximum limit of man hours for a request.
'Major concern'
The justice committee has published all of the evidence submitted to its review.
Among the contributions was the Association of Chief Police Officers, which said "the original purpose and remit of the act has somewhat become lost because of the way in which it can be used and abused in its application by certain individuals".
"Whilst most requests are submitted by responsible and concerned citizens or organisations, a significant proportion are simply bizarre or obsessive in nature and do little to advance public knowledge or satisfy a wider public interest," ACPO said.
The organisation also said "fishing" by journalists "to trawl for stories" was "a major concern".
It backed the introduction of a £10 fee for all requests and an education programme to give the public "more realistic expectations as to the types of information they are likely to receive".
However, the Nuclear Information Service - a not-for-profit body promoting public awareness of the industry - said it believed there was no need to change the charging basis for the scheme, and there were already sufficient powers within the act to deal with vexatious requests.
It said that the rising number of requests volumes should be a cause for satisfaction in government, not concern, and it was "unreasonable to blame members of the public who exercise their rights to information for an increase in costs when public authorities do not handle information requests in a cost-effective and considered manner".