Committee to award honours for political service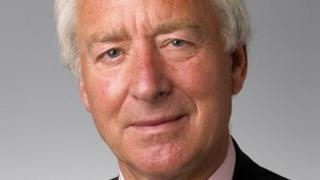 A new honours committee is to be set up to reward the work of people in politics who "demonstrate selfless commitment for the good of the nation".
Political honours were abolished in 1997 although some people were still honoured for services to Parliament.
The new committee will consider candidates from the UK and Scottish parliaments, as well as the assemblies in Northern Ireland and Wales.
The move has been backed by the Conservatives, Labour and the Lib Dems.
Political party staff and volunteers will be eligible for awards as will people who work for organisations like the National Audit Office, which report to Parliament.
'Right to recognise'
The Parliamentary and Political Service Honours Committee will be chaired by the Conservative peer and former MP Lord Spicer and its recommendations will have to be approved by the main honours committee, which is chaired by the cabinet secretary.
The chief whip of the each of three largest Westminster parties will sit on the committee as will four independent members: Baroness Hayman, Lord Butler, Dame Mary Keegan and Peter Riddell.
The new committee's members were appointed rather than selected through an open application process "because of time constraints". However, vacancies will be advertised in future.
In a written statement to Parliament, Prime Minister David Cameron said:
"The government believes there are many people in politics who demonstrate selfless commitment for the good of the nation and that it is right to recognise the best of them.
"The new committee has been established for the (Queen's) Birthday 2012 Honours round and has the support of the three main parties."