Frank Field: EU movement could be restricted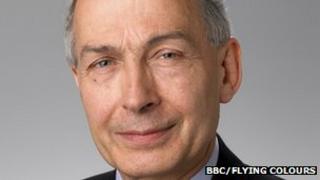 Free movement of labour across Europe could be temporarily restricted, a Labour MP has suggested.
Former welfare minister Frank Field said this would give a "fair wind" to government reforms aimed at encouraging unemployed people back into work.
The restriction, he said, could stay in place while recession in the UK lasts.
But the government dismissed the idea, saying people looking for jobs abroad could be "badly impacted" if it was applied across the EU.
In the Commons, Mr Field, the MP for Birkenhead, argued that recent data on household unemployment showed there was a case for limiting immigration from Europe while the UK is in recession.
'Both ways'
He said: "Given the government has just released data showing that those of unemployed households, one in five of their members have never ever, ever had a job, isn't there a case for while this recession lasts for temporarily restricting the movement generally from Europe so that the government's welfare reforms get a fair wind?"
However, Immigration Minister Damian Green replied that "closing off" the European labour market would not be "appropriate".
He said: "Of course it would have to apply both ways presumably, and therefore British workers looking for jobs in the rest of the EU would also be badly impacted by that."
In 1997, Prime Minister Tony Blair gave Mr Field the task of "thinking the unthinkable" as a welfare reform minister, but he later resigned from government.
Following the 2010 general election, he led an independent review into UK poverty for the coalition government.