Monthly council tax payments set to change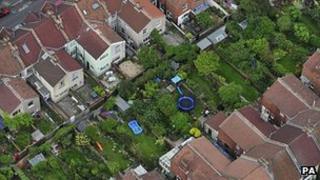 The government is to give people in England the legal right to pay annual council tax bills in 12, rather than the current 10, monthly instalments.
Under the existing system, households are not charged for two months of the year, usually February and March.
The change would mean the expense is spread over the entire year, with the government saying it wants to "help people with their cost of living".
Ministers also want councils to use more electronic billing.
Freeze
In addition, the government has also confirmed that up to 300,000 families in England could benefit from plans to scrap separate council tax charges for occupied annexes. Currently only people over the age of 65, in so-called "granny flats", are exempt from payments.
With demand on housing increasing, the coalition has said it wants to allow councils "great local flexibility" on waiving tax relief on second homes and empty homes, allowing them to use the money to keep overall bills down.
Last year, Chancellor George Osborne said £805m would be made available to allow local authorities to freeze council tax. But Labour argued this would save households just £72 a year.
Mr Osborne said money would also be offered to the Scottish and Welsh administrations, which will choose how it is spent.
A similar pledge was included in the 2010 coalition agreement and resulted in all local authorities in England freezing or reducing their council tax bills in 2011-12.