Peers reject judge-led banking inquiry bid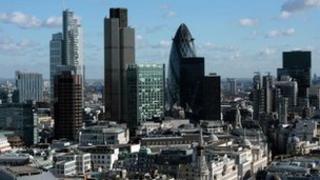 A Labour attempt to set up a judge-led inquiry into banking has been defeated in the House of Lords.
Peers voted by 251 votes to 197 against an amendment to the Financial Services Bill, which would have established an inquiry independent of parliament.
On Monday Prime Minister David Cameron announced a parliamentary inquiry into the banking sector following the Barclays rate-rigging furore.
But Labour has said a parliamentary inquiry is "not good enough".
The party wants a broad inquiry, led by a judge, into the "culture, governance and professional integrity of the banking and financial services industry".
MPs will get the opportunity to vote on Thursday about the type of inquiry to be held into the Barclays Bank rate-rigging scandal.
MPs will vote on whether to hold a judge-led inquiry, favoured by Labour, or a parliamentary one, favoured by government ministers.
Commons leader Sir George Young said the votes would take place at 17:15 BST.