When is a historic caseload not a backlog?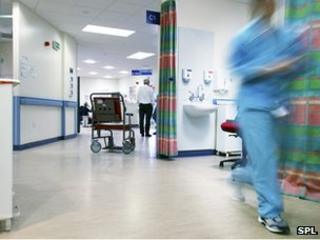 For years the Nursing and Midwifery Council (NMC) has been failing to cope with the number of complaints it has to handle into whether particular nurses or midwives are fit to practise, leading to long delays.
Yesterday it was the subject of a scathing report from the Council for Healthcare Regulatory Excellence (CHRE), which condemned the NMC for - amongst other failings - its longstanding record of confusion of purpose, lack of clear strategic direction, inconsistent governance, unbalanced working relationships, deficient leadership, weak business planning, internal cultural problems, poor financial stewardship, unreliable management information, risky IT systems, and insufficiently transparent decision-making.
The CHRE report refers seven times to what it describes as the backlog of cases faced by the NMC (if you're inclined to check for yourself, one of these is spelt as "back log").
The NMC accepts that there have been "substantial failings" in its work, and its interim chief executive Jackie Smith apologised yesterday. She says they have started to tackle the organisation's many defects.
But what the NMC will not apparently accept is that its problems amount to having a "backlog" of complaints to adjudicate on.
When one of my colleagues make a freedom of information request three months ago for documents using the term "backlog", she was told that "the information requested is not held" - because "the NMC does not have a backlog of cases."
Today an NMC spokesperson admitted: "We recognise that not all of our cases are being progressed as quickly as we would want or expect."
But she justified the FOI reply: "We absolutely stand by the response that was given in the FOI request. There are a number of cases which are actively being progressed. Backlog is not a word we choose to use. There is no backlog - we have a caseload."
Instead what the NMC does have apparently is a large number of what it prefers to call "historic" cases.