Parliament to re-examine claim NI staff misled it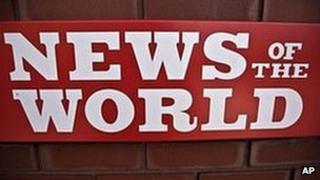 Parliament is preparing to re-examine a claim that it was misled by three former News International staff.
The Commons culture committee concluded that Les Hinton, Colin Myner and Tom Crone misled MPs as they investigated phone hacking - all three deny this.
MPs referred the matter to the standards and privileges committee to decide what action to take.
It has announced that it is to hold a detailed investigation to establish whether the claim was justified.
BBC parliamentary correspondent Mark D'Arcy predicted that "an elaborate process" will now ensue.
Since Parliament has "more or less renounced" its ancient right to imprison people, the harshest punishment the trio were likely to face, if the three were found to have misled Parliament, was "admonishment", our correspondent added.
The Commons has the authority to ask non-members to appear in person to be admonished by the Speaker, in a procedure known as being summoned to the bar of the Commons.
This power has not been used since the 1950s.
Mr Hinton, Mr Myner and Mr Crone will have the chance to rebut the claim against them, the committee said.
MPs on the standards and privileges committee may also investigate the way in which their colleagues on the culture committee reached their conclusions, Mark D'Arcy said.
When MPs agreed to refer the matter to the standards committee in May, its chairman Kevin Barron pledged to investigate "rigorously, fairly and impartially" and not "rush into any hasty decisions".