Steve Hilton and Richard Reeves: Advisers with a parting gift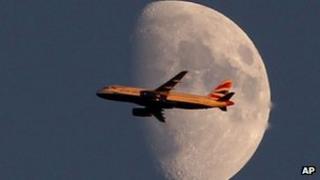 Clearly, we should never underestimate the political liberation of having a transatlantic plane ticket in one hand and a suitcase in the other.
For the second time in as many months, a senior adviser within the government has stood down, joined his wife and children in America and left with a parting shot at the coalition.
The latest Westminster expatriate en route to Heathrow is Richard Reeves.
Mr Reeves stood down on Thursday as the Deputy Prime Minister Nick Clegg's Director of Strategy.
Bags packed
So picture the scene. A middle-aged man, a lover of politics, is at home. Bags are being packed. Passports are being frantically looked for. But there is time for a quick word with The Independent.
Whilst neither the headlines nor the quotes said "give us Lords reform, or else," that was the gist of it.
When it comes to shaking up the way we are governed, the Liberal Democrats have some unfinished business. Voters blew a rather large raspberry at their longed-for dream of changing the voting system at general elections to one that would better suit them.
So making the House of Lords democratic, or at least partially so, is their last chance to tick the 'legacy of profound constitutional reform' box with their activists.
Or, to put it another way, secure a trophy that could perpetually perch on the Lib Dem fireplace.
Next, let's rewind a couple of months back to May.
Blue sky thinker
Picture the scene. A middle-aged man, a lover of politics, is at home. Bags are being packed. Passports are being frantically looked for. This time his name is Steve Hilton.
Mr Hilton had just stood down as a senior adviser to David Cameron. He was widely seen as, and do excuse the desperate corporate speak, a blue sky thinker.
A blue sky thinker in policy terms; a blue sky thinker in sartorial terms too.
For him, the notion of merely dispensing with a tie in order to dress down was decidedly passe. He dispensed with the shirt, jacket and trousers. And the shoes too. Mr Hilton would wander around Downing Street in shorts and a T shirt and socks.
The constraints of coalition didn't restrict his sartorial free thinking. But on policy, they did.
Like Mr Reeves, with a visa in his passport he also had a political visa sanctioning candour.
So, before heading for Heathrow, he let it be known that he thought the government could go much, much further in shaking up the welfare system, claiming another £25bn could be cut on top of what is already being saved.
He also suggested a massive cut in the size of the civil service.
Steve Hilton then, just like Richard Reeves now, was publicly dismissed by those in his own party as speaking for no one but himself and of overstating his case.
Core message
What both men achieved was to articulate a message to their parties' core supporters that said something like this:
"Yes, we worked right at the heart of the coalition but no, we didn't go soft and doe eyed at our coalition partners, but this coalition lark is tricky and you don't get everything you want precisely when you want it."
The comments from both men don't herald catastrophe for the coalition. Far from it. Publicly and privately the Conservatives and the Liberal Democrats remain committed to their joint enterprise.
Two years into government, this is just the latest and, therefore, novel mechanism for the parties to calibrate their individual identities with the coalition they jointly make up.
And, potentially, further chip away at the cement that binds the coalition together.
Two years in, both sides are aware that soon their political divorce at the next election will be closer than the day they came together in the Rose Garden in Downing Street.