'No hint' of Barclays culture change - Lord McFall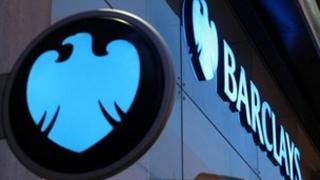 There is "no hint" Barclays are thinking of changing their culture following the Libor rate-fixing scandal, a member of the commission on banking standards has said.
Lord McFall said the bank's apology was "nothing more than a futile gesture".
The Labour peer and former chairman of the Commons Treasury committee is one of 10 members of the banking probe.
The panel, which has powers to examine witnesses on oath using barristers, is chaired by Tory MP Andrew Tyrie.
The chairman and chief executive of Barclays both resigned after it emerged that its traders had been attempting to manipulate the main inter-bank lending rate, Libor.
Writing on a Labour Party blog, Lord McFall said: "If authentic change is to take place, it has to be accompanied by a firm purpose to amend for transgressions and ensure that they are forever consigned to the past.
"That requires a deep cultural change within the organisation and there is no hint that this is being contemplated.
"There appears to be more serious crime and misdemeanours taking place within the walls of some of our financial institutions presently than there is in our town centres at weekends," he added.
The peer's reaction to an apology by the Barclays chairman, Marcus Agius, in a newspaper advert, was: "Pull the other leg, Marcus."
He also suggests a new financial police service be set up, separate from the City of London police, which investigates a lot of white collar crime.