West Coast fiasco adds to coalition woes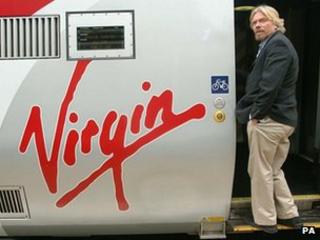 You can only imagine Transport Secretary Patrick McLoughlin's reaction when he discovered there had been a catastrophic cock-up over the West Coast franchise.
Just three weeks ago he appeared before the Commons Transport Select Committee, assuring it that "due diligence" had been carried out.
Now it turns out that the sums did not add up after all and, as Mr McLoughlin put it, "it's going to cost us a lot of money."
The Department for Transport - which means the taxpayer - will reimburse the companies for the cost of their bids to the tune of £40m.
This will also be a huge blow to the civil service, which is already under pressure from senior figures like Cabinet Office minister Francis Maude.
Suspensions
He has accused some civil servants of deliberately blocking the wishes of ministers and insists they need to be more accountable for their actions.
On this occasion the immediate response has been to suspend staff while investigations take place and surely heads will roll.
It leaves significant questions about the entire bid process for private franchises.
Virgin's Sir Richard Branson says he was convinced from the start that the process was flawed but his concerns were ignored.
The previous Transport Secretary, Justine Greening, was said to have been upset that she was moved in the recent reshuffle.
Now she must feel rather fortunate to be abroad on an official trip many miles from the microphones and TV cameras.
Individual ministers and civil servants will find themselves in the firing line in coming days, but most damaging for the government will be the charge of incompetence.
The coalition has criticised the last Labour Government for the way it oversaw Whitehall procurement and signed up to expensive contracts which failed to get value for taxpayers' money.
This embarrassing episode will make it much harder for ministers to make that argument in future.