Lib Dem MEP Graham Watson reprimanded by party over tweet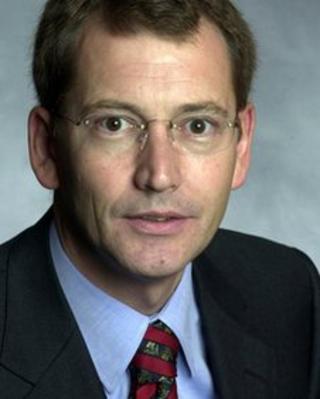 Lib Dem MEP Sir Graham Watson has been reprimanded by his own party for responding to the PM's decision to postpone a speech on Europe with the tweet: "Al Qaeda 1, @David_Cameron 0".
David Cameron had been expected to set out his vision for the UK's future role in the EU on Friday, but postponed due to the hostage crisis in Algeria.
The speech had been "over-hyped", Sir Graham said, but he later apologised.
A party spokesman said the tweet was "wholly inappropriate and offensive".
"It's clearly sick and offensive and is utterly condemned by [Lib Dem leader] Nick Clegg," the spokesman told the BBC.
Mr Clegg was "furious", he added.
Sir Graham had explained to the BBC why he had sent the original tweet, saying: "It's a great shame that the prime minister has postponed the speech that he's allowed to become so over-hyped."
He subsequently posted on Twitter: "I wish to apologise profusely for the insensitive tweet I issued earlier. I have taken it down."
Sir Graham represents south-west England and Gibraltar in the European Parliament and is also president of the Alliance of Liberals and Democrats for Europe Party, which consists of more than 50 liberal parties from across Europe.