MPs warn statistics use may damage public trust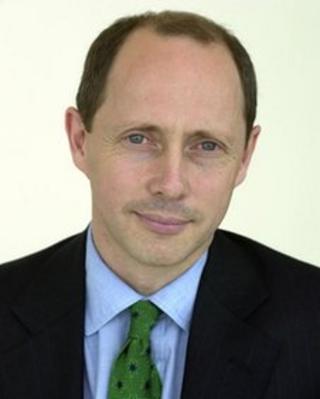 There is a "genuine risk to public confidence" over the way statistics are handled, a group of MPs is warning.
The Public Administration Committee said departments were exploiting loopholes to avoid the figures they produce being properly scrutinised.
The MPs said the use of statistics system had improved, but more control needed to be given to the UK Statistics Authority to boost public confidence.
The authority said it would review the MP's recommendations.
The committee found that government departments were avoiding their obligations to produce information to strict standards by listing them as "management information" or "administrative data" instead of as official statistics.
This means the UK Statistics Authority, which monitors statistics to ensure good practice, had no remit to check the figures against the code of practice.
'Public apathy'
The MPs called on the organisation to take greater control over the quality and integrity information produced by departments and their agencies.
It also recommended that ministerial access to official statistics in advance of publication to be reduced to help increase public confidence in the figures.
Committee chair Bernard Jenkin said: "Good statistics underpin good policy and proper scrutiny of it. Public confidence in the information produced by government is vitally important to an effective democracy.
"Without it there can be no confidence in the transparency and accountability of government, which in turn can only fuel public apathy and disengagement from the democratic process."
The UK Statistics Authority "must be and be seen to be an effective, independent watchdog able to ensure statistics are produced efficiently and to a set standard", he added.
The MPs raised concerns about the dual role of the UK Statistics Authority - which produces data through its Office for National Statistics arm and also monitors statistics - that leaves it effectively reporting on itself.
It said there should be greater "clarity and transparency" over how the organisation operates.
But it praised authority chair Andrew Dilnot for his "notable" recent interventions, particularly when Prime Minister David Cameron came under fire for claiming the government was "paying down Britain's debts" despite national debt rising.
A spokesman for the UK Statistics Authority said: "We welcome the committee's findings that the Statistics Authority has succeeded in establishing a reputation as a credible and respected watchdog of official statistics, and we particularly endorse the committee's recommendation that responsibility for pre-release access policy should be transferred from the government to the authority."
He said the authority would review the committee's other recommendations and "respond in full in due course".