George Osborne sets June Spending Review date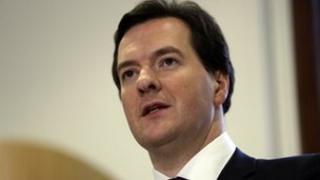 Chancellor George Osborne has announced the next Spending Review, which is expected to outline further cuts, will take place on 26 June.
It will cover government expenditure from April 2015 onwards.
The last review took place in October 2010 and saw Mr Osborne unveil some of the the biggest UK public spending cuts for decades.
The chancellor told MPs the "spending envelope" for the review would be set in next week's Budget.