British citizenship test tightened to include English test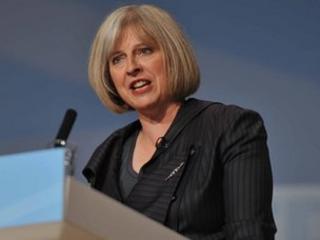 People applying for British citizenship are to be set a compulsory English exam.
From October 2013, all those wishing to settle in the UK will have to pass an English language course as well as the existing test on life in the UK.
And that has now been extended to cover applicants for citizenship.
English-speakers applying for citizenship have currently only to take the life-in-the-UK test, which is in English.
If they are not English speakers or skilled migrants, they must pass a course in English for speakers of other languages (ESOL) which contains citizenship materials.
Immigration Minister Mark Harper said the changes would "ensure that migrants are ready and able to integrate into British society".
In a letter to Keith Vaz MP, Home Secretary Theresa May said: "It would clearly be wrong for people to be able to become British citizens with a lower level of English than that expected from permanent residents."
Atul Hatwal, director of cross-party group the Migration Matters Trust, said the change was about promoting a "shared understanding of the country we live in", and provided the tests were "fair, not punitive" they should encourage a greater level of integration between new and existing citizens.