Parliament spends £30,000 redesigning daily order paper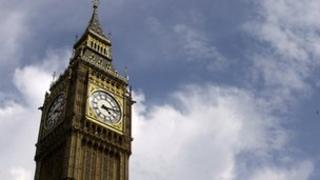 The House of Commons has spent more than £30,000 redesigning the document which lists the day's business.
The order paper is published every day, and lists all the questions, debates and notices the House will deal with.
MPs were told last week that the redesign would incur "no additional costs".
Lib Dem MP John Thurso said the move would "bring the design up to modern standards for accessibility by the sight disabled."
The cost of the re-design was revealed by a Freedom of Information request made by the Press Association.
In a written Parliamentary answer, Mr Thurso, the MP who represents the House of Commons Commission, said: "No immediate financial savings are expected but in the longer term the redesign will contribute to reducing the amount of hard copy printing, and so to substantial recurring savings.
"No additional costs will arise."
He added: "The main aim was to make the order paper better suited to electronic publication and distribution."
An application has been developed which allows MPs to download the order paper on to their iPads.