Rules determining charitable status are flawed, say MPs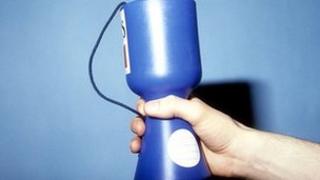 Laws governing whether organisations should be given charitable status are flawed, a group of MPs has said.
The Commons Public Administration Committee said the public benefit test used to determine applications was not clear enough and must be revised.
Parliament must decide the criteria, not regulators or the courts, it added.
The committee also called on charities to publish their spend on campaigning and political activity and for tighter rules on so-called "chugging".
There are about 163,000 charities in the UK, which qualify for a number of tax exemptions and reliefs as a result of their status.
Up to 25 new applications for charitable status are received by the authorities every working day
Legislation passed in 2006 means organisations do not have automatic charitable status as a result of any given function or activity and must prove their public benefit.
'Impossible position'
In a report into the health of the charitable sector, the committee argues the 2006 Charities Act "created ambiguity" around the criteria for charitable status and this had resulted in a number of costly legal challenges.
It says the concept of public benefit was not clearly defined and this had left the Charity Commission - which regulates the activities of charities in England and Wales and issues guidance on public benefit - in an "impossible position".
It cites the regulator's legal battles with the Independent Schools Council, which the Charity Commission lost in 2011, and the Plymouth Brethren Christian Church as evidence that current legislation is not fit for purpose.
Conservative MP Bernard Jenkin, who chairs the committee, said charities played a vital role in British society and the public was rightly praised for its generosity, donating £9.3bn in 2011-12.
But he said action was needed "to restore and maintain public trust" in charities and in the Charity Commission "which in turn is essential to promote the good work of charitable organisations in communities across the country".
"It must be for Parliament, not the Charity Commission, to determine the criteria for charitable status," he added.
"It is then for a properly funded Charity Commission to apply those criteria and decide who will be afforded charitable status."
On the issue of face-to-face fundraising - known as chugging - the MPs say self-regulation has failed so far to produce the level of public confidence essential to maintaining the reputation of the charitable sector
In a report last year, Tory peer Lord Hodgson said councils should be given greater powers to deal with aggressive charity collectors on High Streets, with councils able to license fundraisers and control where and how collections take place.
A Cabinet Office spokesman said: "We welcome the post-legislative scrutiny exercise that the Public Administration Select Committee has undertaken into the Charities Act 2006.
"It acknowledges and builds on the good work undertaken by Lord Hodgson in his review of the Charities Act last year. We will carefully consider the report's conclusions and recommendations before we respond in detail."