Housing benefit challenge set for Appeal Court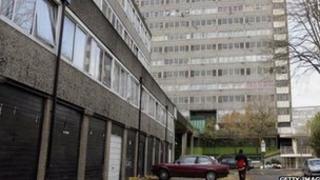 The legality of housing benefit changes is to be challenged after lawyers for 10 adults and children with disabilities won the right to take their cases to the Court of Appeal.
Since April, social tenants deemed to have too many rooms have had benefit payments cut. Critics call it a "bedroom tax" but the government says it is ending a "spare room subsidy".
The appeal is against a High Court ruling in July that upheld the legality of the benefit changes. Ministers say the change will save £500m.
The cases are said to illustrate the serious impact of the regulations on disabled people up and down the country in social housing with critics saying the changes unlawfully discriminate against weak and vulnerable people.
Under new "size criteria", tenants with one spare bedroom have had a payment reduction of 14% and those deemed to have two or more spare rooms, a reduction of 25%.
The Department for Work and Pensions says local councils are being given discretionary housing payment funding so they can help vulnerable residents with all the welfare housing changes, including disabled people affected by the removal of the spare room subsidy.
DWP lawyers argue that the reduction of rising housing benefit expenditure is a legitimate and "integral aspect" of the government's deficit reduction programme.
The government says the changes should ensure that people are in suitably sized accommodation and release larger accommodation for people who need it.
Ugo Hayter, a lawyer from legal firm Leigh Day, who is representing two cases of adults with disabilities, said: "We are extremely pleased to be able to take our fight to the Court of Appeal. We remain confident that this unfair - and we believe unlawful - bedroom tax will be repealed."