Painting of Tony Blair unveiled in London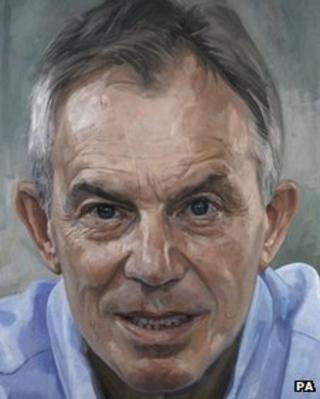 A new painting of former prime minister Tony Blair has been unveiled at the National Portrait Gallery in London.
The work, created by Alastair Adams, is the first painted portrait of the former Labour leader at the gallery and took two years to complete.
Mr Blair, who left office in 2007 and is now a Middle East envoy, sat for the painter at his Buckinghamshire home.
The gallery already has several photographic portraits of Mr Blair in its collection.
The gallery said the portrait was "consonant with the personality of an individual who has considerably shaped the political, economic and cultural climate of Britain".