Make public inquiries more efficient, Lords committee demands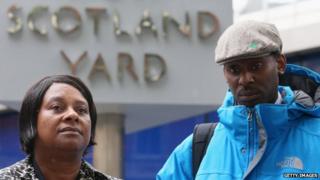 A specialist unit should be set up to provide expertise and support for public inquiries to make them more efficient, a Lords committee has said.
Those affected by events triggering an inquiry should have routine meetings with chairmen to ensure their needs are handled sensitively, the Committee on the Inquiries Act 2005 said.
It also warned that too many inquiries were being set up without the power to force witnesses to testify under oath.
The government welcomed the report.
The committee was set up especially to examine the workings of the Inquiries Act 2005.
Its chairman, Lib Dem Lord Shutt of Greetland, said that overall the legislation was "robust and effective".
"But we feel that the government is not using it in the way it should be," he added.
"Every time there is a new inquiry in this country it's as though the previous ones had never happened.
"We really need to make the most of any lessons learned from past inquiries, and make the most of our collective knowledge and proficiency in this field.
"To do this we strongly urge the government to set up a Central Inquiries Unit. This would be a new centre of expertise which would enable future inquiries to hit the ground running. It would also make them more efficient, more streamlined and less costly to the public."
Lord Shutt argued that the government was too often setting up inquiries without using the 2005 act, which meant they had "inadequate powers to do their job".
'Carefully consider'
"The home secretary announced on 6 March a judge-led inquiry into undercover policing following the review by Mark Ellison QC of events after the murder of Stephen Lawrence," he continued.
"She did not say whether or not it was going to be under the 2005 Act. If it is not, the chairman will not be able to summon those witnesses who refused to attend previous reviews."
The committee also said that when an inquiry calls on public bodies or government departments to take action, it should formally announce whether it will accept or reject the findings.
Justice Minister Simon Hughes said: "I welcome the committee's report, and its finding that The Inquiries Act 2005 has worked well.
"The coalition will carefully consider its recommendations."