Beginner's guide to the Budget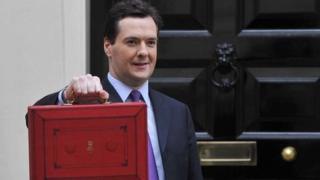 Chancellor George Osborne will outline his fifth Budget on 19 March. What is this event all about?
What is the Budget?
It's the annual event where the chancellor lays out his tax plans and the way he's going to spend the government's - or the people's - money over the next 12 months or so. George Osborne gets up for more than an hour from 12:30 GMT in the House of Commons to tell MPs, and us, all about it.
Will it affect me?
Yes. As long as you spend money, earn money, care about money, it will mean something to everyone.
What should people look out for?
Some parts are always well watched, such as the level of beer, fuel and tobacco duty. And any announcements on the level of income tax are closely watched, as are stamp duty, inheritance tax and business rates.
Anything else?
Yes, loads. The Budget contains lots of detail. One of the things to look out for is the forecast for UK economic growth. There will also be updated figures on the size of the deficit, which is the difference between what the government gets in and what it spends. The spending cuts and tax changes since 2010 have been brought in as part of the coalition's plans to balance the books. The big numbers Osborne unveils will give clues as to how many more years of austerity they think are needed.
What's with the red briefcase?
It's all about tradition. Chancellors, ever since the mid-19th Century, have travelled from their home in 11 Downing Street to Parliament with their documents inside a case, known as the Red Box, which is held up for photographs. Fashions have changed, but it's sort of stuck.
Are there any other traditions?
Yes, the best known is that the chancellor is allowed an alcoholic tipple while he speaks. George Osborne usually abstains, but some of his predecessors enjoyed a calming whisky or two.