UKIP student quits over campaign message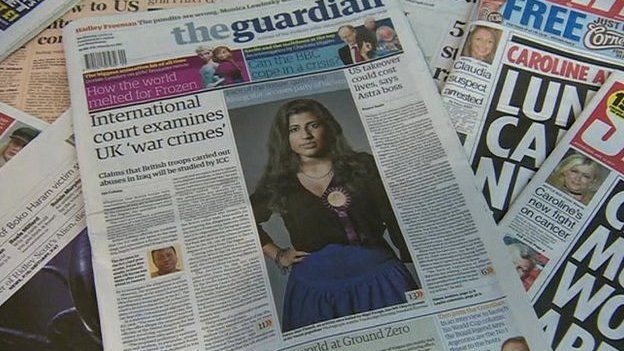 A prominent member of UKIP's youth wing has resigned from the party, accusing it of descending into a "form of racist populism".
In a blog on the Guardian website, student Sanya-Jeet Thandi criticised UKIP for running an "anti-immigrant campaign" and of trying to "exploit the ignorance in British society".
She said she would abstain in the forthcoming European elections.
A UKIP source said her resignation was "of no great significance".
The party was growing at a "rate of knots", they added. "She is just one voice out of a total membership of 2,000 in our youth wing."
She spoke at the 2012 party conference and has appeared on Channel 4 News.
But, in her blog, she criticised the recent use of a poster saying that 26 million people in Europe were looking for work and asking: "And whose jobs are they after?"
She wrote that "the direction in which the party is going is terrifying: UKIP has descended into a form of racist populism that I cannot bring myself to vote for.
"This week I decided to leave the party and I will abstain from voting in the upcoming European elections. I urge other UKIP supporters to do the same."
She also wrote: "I understand that British politics in the 21st Century has become a dirty game of populism, but UKIP is straying further and further from the policies that attracted so many of its original supporters, instead cynically pursuing ever more aggressive anti-immigrant rhetoric."
UKIP's head of communications, Patrick O'Flynn tweeted that Ms Thandi was going against the trend when it came to Young Independence.
He tweeted: "YI membership topped 2,000 in May, approximately x2 what it was a year ago. Approx 200 new members since start of March."
And a party source told the BBC: "She's a young person and she speaks her opinions. I'm free not to consider them very important.
"I don't regard her as a person I should spend a huge amount of my time bothering about."
The source dismissed her suggestion that UKIP now focussed on immigration above issues like low taxation and a smaller state.
He suggested she was a "theoretical libertarian" and UKIP had a much broader agenda.
Last week, UKIP leader Nigel Farage said the party was "not racist". He told activists that a "handful" of its thousands of candidates had said "stupid or offensive" things, but "they never have, and they never will" represent the views of the party.