Scottish independence: Why don't the English want more power?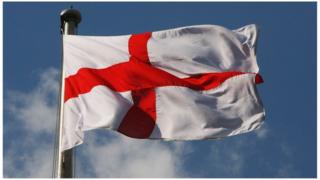 Scotland, Wales and Northern Ireland have all successfully wrested power away from Westminster - and Scotland will soon hold a referendum on whether to break away altogether. Could England be next to flex its muscles?
Scotland, Wales and Northern Ireland hogged the limelight in the debate over devolution for most of the late 20th Century, unmatched by any equivalent movement in England.
But then Labour came to power in 1997, promising in its manifesto referendums on regional assemblies.
There was only one problem. People didn't want them.
More accurately - people outside London didn't want them. The capital voted for an assembly and got it in 1998.
Next in line for a dose of autonomy was the North East, but after voters sounded an unequivocal "no" to that idea, plans for referendums in the North West and Yorkshire and the Humber were scrapped.
A few local innovations got off the ground in the form of city mayors and regional development agencies (RDAs), but have since fallen out of favour. Ten cities voted "no" to mayors in 2012 and RDAs were mothballed in favour of smaller local enterprise partnerships.
The coalition's attempt to coax people into "engaging" with local politics came in the form of American-style police chiefs, elected in 2012.
Voters voted with their feet by staying at home. Turnout was less than 15%.
'Gathering dust'
Support for the idea of regional assemblies or an English parliament - a chamber where English MPs vote on English laws - remains relatively low at 15% and 19% respectively.
In 2012, the government asked Sir William McKay to examine this problem. His recommendations, in the words of Prof John Curtice of Strathclyde University, are at present "gathering dust".
And yet, there is still a feeling that something is wrong in England.
The latest British Social Attitudes report found that 62% of English people believe Scottish MPs should not be able to vote on English laws - and the proportion who agree "strongly" has risen over the past decade.
Ipsos Mori found that 56% of people would back increased powers for England to control its own taxes and spending.
Less pronounced - but still present - is the 44% of people who feel Scotland gets more than its fair share of public spending (30% think it is about right).
So why don't people in England seem to want more powers?
'Imposed from above'
One theory is devolution has been tainted by what happened in the North East.
Arianna Giovannini of Leeds Metropolitan University observes: "It was perceived as a project of London and an attempt by Labour to win party political support with little bottom-up interest."
Ex-Labour MP Hilton Dawson - who recently founded the North East Party - agrees that 2004 "has been allowed to damage the wider cause".
It still rankles with Stephen Richardson, a councillor and parliamentary candidate for Mebyon Kernow, Cornwall, who says the referendum "was imposed by Tony Blair's government from above; they hadn't asked for it".
Whereas Mebyon Kernow had 50,000 signatures on a petition for a Cornish assembly "and the Labour government threw it in the bin".
In Yorkshire others have not-so-fond memories of the North-East referendum.
"We were promised one back then but I'm not sure we would've been more likely to say yes. The reality was the powers offered were so pathetic," says Stewart Arnold, vice-chairman of the Yorkshire Devolution Movement, a non-party campaign for a parliament in Yorkshire.
When it comes to English devolution, another question is whether English people share enough of a sense of identity to want to be governed together.
Eddie Bone, who manages the Campaign for an English Parliament, maintains there is an English identity and the 2011 census demonstrated its strength.
Others say regional and local ties are stronger - and can be contested within relatively small areas.
Exeter University's Dr Joanie Willett (a former Mebyon Kernow candidate) points to the European electoral regions as an example.
"The South West is huge. You'd have a fight on your hands if you said Cornish people shared their identity with nextdoor Devon, let alone people in Swindon."
The referendum effect
Another barrier to change is that England is already divided into established local authorities. Would people balk at the prospect of another layer of bureaucracy and politicians?
Not necessarily, according to Mr Arnold, who believes people are more suspicious of Westminster than of local politicians.
"Look at Alex Salmond and Boris Johnson, who've both gained enormous popularity through arguing for more powers on their patch."
Mr Dawson says when he founded his party he was "surprised" by the number of people who showed an interest.
"I think it connected with a frustration people feel here with the way things are being done."
What these campaigners agree on is that the Scottish independence debate has strengthened their arm.
"Devolution is in the news a lot more," says Mr Richardson. Mr Arnold says: "It's focused people's minds, though not enough."
There are other reasons, too, for devolutionists to be cheerful.
The designation of Cornish people as a protected minority and Mebyon Kernow's endorsement by the Green Party of England and Wales prompts Mr Richardson to venture: "These are good times for Celtic peoples."
Mr Bone is heartened by the recent electoral success of UKIP.
"It's not UKIP official policy but definitely we know a lot of their grassroots supporters support our campaign and we're encouraged by that."
But will the ideas of these regional crusaders ever enter the political mainstream?
There are some modest signs Westminster politicians are becoming more willing to touch on the issue, even if it still is at bargepole's length.
Scotland Secretary Alistair Carmichael has spoken in favour of English devolution, while George Osborne casts his eyes northwards and Ed Miliband touts the prospect of £30bn to boost growth in regions outside London.
Come September, Scotland will get more power, whether that is through independence or further devolution.
With that in mind, converts to devolution may yet turn to Cornwall, Yorkshire and the North East for inspiration.