Autumn Statement to take place on 3 December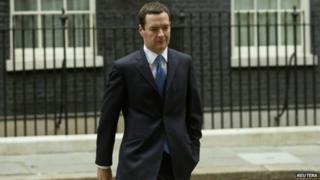 Chancellor George Osborne is to deliver the Autumn Statement on 3 December.
Mr Osborne announced the date during his regular Treasury questions in the House of Commons.
The statement, in which Mr Osborne will update MPs on growth and borrowing forecasts and outline planned tax and spending measures, will come just six months before the general election.
In recent years, Mr Osborne has used the occasion to make announcements on energy, welfare and pensions.
Speaking in Parliament, Mr Osborne said: "The core purpose of the Treasury is to ensure the stability and prosperity of the economy.
"That is delivered by our long-term plan and I can tell the House the plan will be further expanded on at the Autumn Statement, which I will deliver on Wednesday 3 December."
The Treasury is seeking the public's input into what should be included in the statement.
In a message on its website, the department said anyone with "original and innovative ideas" should submit them by 17 October for consideration in the policy-making process.