Did minister mean to criticise her own housing policy?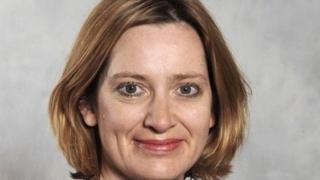 Was it a late-might slip of the ministerial finger?
A technical glitch? Or a defiant flash of political honesty in a media-sanitised age?
We cannot know whether the Conservative climate change minister Amber Rudd really intended to describe her prime minister's new housing policy as "appalling" … or whether it was a Twitter accident after a relaxing evening.
The incident happened on Saturday night after David Cameron announced his plan to exempt starter homes from the Zero Carbon regulations which are designed to cut carbon and save on energy bills.
It started when John Alker, from the Green Building Council, tweeted: "Appalling that Tories planning to exempt first time buyer homes from zero carbon regs. Price of zero carbon regulations has plummeted."
He was amazed to find Ms Rudd, who was appointed in July's reshuffle, among the people marking his tweet as a personal favourite.
Her opposition to any policy that might undermine energy efficiency was predictable.
Her Lib Dem colleague, the Climate Change Secretary Ed Davey, described the housing idea on Twitter as "a Tory manifesto plan meaning higher energy bills for families".
'Technical glitch'
What was surprising was that Ms Rudd was apparently emboldened to join in public disapproval of her own party leader.
A government source could not bring themselves to deny that the minister had actually deliberately pressed the "favourite" button. I was told: "Perhaps there was a technical glitch, or maybe the button was pressed accidentally - don't read too much into it".
Ms Rudd later said: "These new (government) plans will help tens of thousands more people to buy their first home. Starter Homes must still meet the energy efficiency requirements for new homes - which are higher than current levels for the average home for sale."
So exactly how much insulation will new buyers have to install? Well, the details are not yet clear.
The Green Building Council, a campaign group which argues for a "sustainable built environment", says Ms Rudd's "clarification" was not good, but preferable to what was first uttered by the prime minister.
The "improvement" may or may not have stemmed from Ms Rudd's witting or unwitting late-night intervention.