Pregnancy drug Primodos papers will be published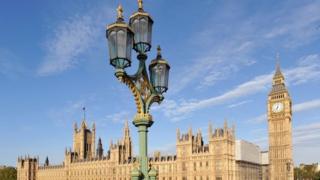 The government will release information it holds on the drug Primodos, a hormonal pregnancy test which some fear caused birth defects and miscarriages.
Health Minister George Freeman said it would also set up an independent panel to look at the evidence.
MPs heard it took eight years for doctors to stop prescribing it after initial warnings were aired.
The drug was taken by pregnant British women between 1953 and 1975 - other countries stopped using it sooner.
Mr Freeman said there was not clear evidence of a "causal link" between the drug given to expectant mothers and birth defects, which affected a small proportion of the population regardless.
Cover-up claim
But Labour's Yasmin Qureshi, who brought the debate, said there was a lot of information that had to be examined and there were cases of medical records having gone missing which suggested there had been a "cover-up".
The Bolton South East MP said minutes of a General Medical Services committee from the 1960s - found in the National Archives - suggested doctors should stop recording adverse reactions to the medication and those who recorded evidence should "have it destroyed".
Despite warnings from the Medical Council in 1967 that it could be "another Thalidomide", the drug continued to be prescribed, Conservative MP Nick de Bois said.
Labour MP Roberta Blackman-Woods said the drug company had "simply discontinued Primodos and never looked back".
"But the victims and their parents and their wider families continue to live not only with the birth defects but also with the uncertainty over what has caused them."
Responding to the debate, health minister Mr Freeman said the department held "very limited" documentation from the period and stressed that numerous studies into the issue had been "inconsistent" in their findings.
But he said the government took the concerns expressed very seriously and accepted there was a need for "closure" from the families involved.
On the claim of a cover-up, he said: "The department is not aware of any documents requesting the destruction of papers or records."
The Medicines and Healthcare Products Regulatory Agency (MHRA) had been asked this year to look at all key evidence on the issue and produce a report - which had found that results were inconsistent, and the data "do not provide conclusive evidence of an association between hormone pregnancy tests and birth defects".
However Mr Freeman told MPs that what made that difficult to accept was that several studies "did show an association that was statistically significant".
"I will be happy to instruct the release of all information held by the department on this case and the setting up of an independent panel of inquiry."
He warned that only "very limited" information was held, which was already in the public domain, but he would ask that all relevant information would be released and the MHRA would review any new data that came to light.
He said he would set up an independent review of the papers and all evidence available, to be carried out by the Medicines for Women's Health expert advisory group.