Labour MP Danczuk faces complaint over book earnings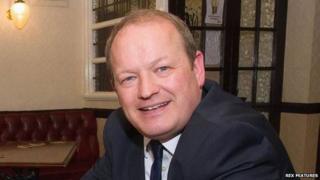 A complaint against Simon Danczuk has been made to the standards watchdog over claims the Labour MP failed to fully record book fees and royalties.
In April, the Rochdale MP co-authored a book with Matthew Baker on former Lib Dem MP Cyril Smith and child abuse.
The Parliamentary Commissioner for Standards will investigate the complaint before deciding if further action is to be taken.
Mr Danczuk said he had declared all fees he had received for the book.
He said: "I have received no royalties for our book on Cyril Smith but I have received serialisation fees from Daily Mail and General Trust plc and this has been duly declared."
He added: "I have made donations to a number of charities since receiving this fee."