Ministers vow not to transfer forests to housing body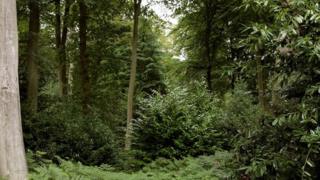 The government has promised not to transfer any publicly owned forests to the organisation responsible for encouraging house building.
About 150,000 people signed a petition calling on ministers to rule out the move in the Infrastructure Bill, currently before the House of Lords.
Local Government minister Lord Ahmad made such a commitment on Wednesday.
Labour described it as a "big victory" for campaigners who have sought to protect the status of forests.
Controversial plans to sell 258,000 hectares of state-owned woodland in England were abandoned by the government in 2011.
Ministerial U-turn
The then environment secretary Caroline Spelman apologised to MPs for the U-turn, saying she had got it wrong.
But amid concerns about the acute shortage of new houses, campaigners have expressed concerns that the Infrastructure Bill could be used to off-load forest land despite assurances from ministers.
The proposed legislation includes powers aimed at simplifying the process of moving land from 'arms length' bodies to the Homes and Communities Agency, which is responsible for housing and regeneration.
Lord Ahmad said he would bring forward his own amendment to the bill to make it clear that no publicly-owned forests would be transferred to the body.
Speaking after the debate, Labour leader in the Lords Lady Royall said: "This is a big victory for everyone that has campaigned to protect our forests.
"I'm grateful to everyone who has showed their support. We will be looking carefully at what the government come back with to make sure that the Public Forest Estate is properly excluded from the Bill."
The issue will be debated again in the House of Lords in a fortnight's time.