MP apprentice's iPad 'prompts first day security scare'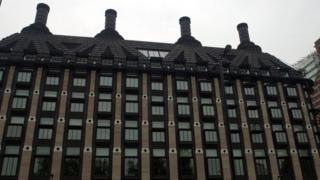 Conservative MP Nick Boles has said his new apprentice's iPad caused a security scare which saw MPs and staff evacuated from Portcullis House in Westminster.
The Grantham and Stamford MP tweeted: "An exciting start to my apprentice's first day at Parliament: the whole of Portcullis House evacuated cos of security scare over his iPad!"
Portcullis House opened in 2001. It hosts offices for more than 200 MPs.
Several roads were closed before police gave the all-clear.