MPs back EU arrest warrant in Commons motion brought by Labour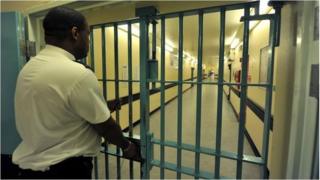 A Labour motion introduced to allow MPs to vote on the European Arrest Warrant has passed by 421 votes to 29.
David Cameron had promised a vote on the measure before the Rochester and Strood by-election.
Shadow home secretary Yvette Cooper said it was because of Labour's motion that his promise would be kept.
Wednesday's vote gives parliamentary approval of the government's decision to rejoin all 35 EU justice powers, including the warrant.
The government backed Labour's motion, with Home Secretary Theresa May saying the measures were essential for British security.
Last week MPs erupted in anger when the vote was restricted to a package of 11 out of 35 European Union justice powers that did not include the warrant.
The government is opting in to 35 EU justice and home affairs measures after opting out of more than 100 earlier this year.
Last week's statutory instrument was drafted to write into law 11 of the measures which did not already exist in legislation.
'Tackling serious crime'
The European Arrest Warrant (EAW) was not included because its previous incarnation was already law.
But critics, including Tory MPs, accused ministers of breaking a promise to let Parliament decide on the warrant.
Home Secretary Theresa May told MPs that the government had treated the vote on 11 measures as a vote on the whole package of 35.
But backing the Labour motion, she stressed the measures, including the arrest warrant, would help "tackle serious crime and keep the country safe".
Tory former Defence Minister Sir Gerald Howarth said he feared that by opting into the EAW now it "will be in perpetuity and we will forever be subject to the jurisdiction of the European Court of Justice unless we leave the European Community".
Mrs May said she understood those concerns, but argued that if the Conservatives won next May's election and renegotiated Britain's relationship with the EU, the European Court of Justice could be part of those negotiations.
Keith Vaz, Labour chairman of the Home Affairs Select Committee, said last week's events in the Commons had been "totally shambolic", adding that he would not be voting on the issue on Wednesday.
"It's my only way of expressing that we've not had enough time to address these matters," he said.
European Arrest Warrants
The European Arrest Warrant operates EU-wide and replaced separate extradition arrangements between the EU member states
It was introduced in January 2004, and was prompted by the international anti-terror drive after the 11 September 2001 attacks on the United States
A national judicial authority, such as a court, can issue an EU warrant to get a suspect extradited
For a warrant to be valid, the suspect must be accused of an offence incurring a maximum penalty of at least a year in prison, or must have been already sentenced to at least four months in prison
---