David Cameron and his new opponent - 'Colin the commentator'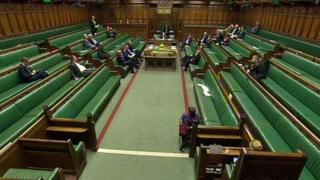 David Cameron has identified a new opponent and his name is Colin.
The prime minister wants Conservative MPs to stop talking about politics as if they are observers rather than participants.
He wants them to stop musing in public and on social media about the state of the Downing Street operation, the effectiveness of the party's campaigning and the many "what-if" alternatives were there to be a hung parliament.
Instead, he wants MPs to restrict themselves to the party's policies such as - yes, you have guessed it - the long term economic plan. So Mr Cameron, I am told, has taken to telling MPs to stop being "Colin the commentator".
This is a new variation on a similar plea from the Tory campaign adviser, Lynton Crosby, who has long advised Tory MPs to stop talking to people like me as if they are not active players in the political game.
As you can imagine, this is not an idea that has found favour among all Conservative MPs for whom moaning about Number Ten fills time as they kick their heels in a less than busy House of Commons.
But the prime minister believes he has fresh evidence to support his case that MPs should do more and say less. And her name is Emily.